Games Global
Play Slot Games by Games Global (Limited)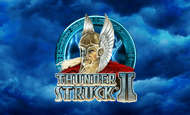 NEW PLAYERS ONLY, £10 MIN FUND, 65x BONUS WAGERING REQUIREMENTS, MAX BONUS CONVERSION TO REAL FUNDS EQUAL TO LIFETIME DEPOSITS (UP TO £250) FULL T&CS APPLY
Play Games Global Slots at Fluffy Spins
View or share any descriptive aspect of Thunderstruck II from Games Global. Our online slots UK experts have reviewed and ranked our best Games Global Slots (2023) for you to check out. High volatility online slot game with a maximum payout of 8,000x your bet. The RTP is 96.65%.
Games Global Slots (2023)
Games Global, under the visionary leadership of CEO Walter Bugno, emerged on the iGaming scene in 2021. Built on the foundation of industry legends, Games Global has positioned itself as an impactful player in the online casino provider landscape. Games Global has attracted some of the brightest industry minds. A culture of innovation and collaboration pervades the organisation, ensuring a continuous flow of unique, engaging, and high-quality content. As a leading supplier of iGaming content, Games Global is renowned for its inventiveness. Their portfolio includes 1000+ exclusive online slot games that epitomise the company's commitment to creativity and technical excellence. Games Global's progressive jackpot network is a testament to the company's ability to deliver record-breaking gaming experiences. It is an embodiment of their dedication to pushing the boundaries of iGaming entertainment. With over 36 exclusive casino content studios under its wing, Games Global produces an impressive range of online casino games. Each studio contributes its unique flair and expertise, ensuring a diverse and engaging game catalogue. Games Global operates a world-class distribution channel, servicing over 900 global gaming brands. The company maintains its commitment to responsible gaming, with all its operations adhering to the UK Gambling Commission's (UKGC) guidelines.
Games Global Studios
Every studio within Games Global is actively shaping the future of online gaming, paving the way for unparalleled gaming experiences. Introducing the esteemed hero studios that bring forth exceptional and exclusive casino game titles to Games Global's renowned portfolio.
Alchemy Gaming: Conjuring Unforgettable Gaming Experiences
Alchemy Gaming is a consortium of multi-talented professionals, each with a wealth of experience and a deep understanding of the online slot market. Their collective passion for mathematics and novel mechanics is what sets them apart in the gaming industry. Their dedication to innovation drives them to develop unique gaming experiences, ensuring every spin is more exciting than the last. Alchemy Gaming are not just developers; they are the alchemists of the gaming world, transforming the ordinary into the extraordinary.
All For One Studios: Unlocking Creativity, One Studio at a Time
ALL FOR ONE Studios stands at the forefront of innovative gaming, bringing together a team of industry professionals with a wealth of experience. Their mission is to craft engaging, high-quality games that captivate players and deliver an exceptional gaming experience. With a focus on pioneering game mechanics and inspiring artwork, ALL FOR ONE Studios prides itself on its commitment to excellence and its unwavering dedication towards enhancing the world of online gaming.
AreaVegas Games: Where Innovation Meets Excitement
Inspired by the glitz, glamour, and thrilling atmosphere of Las Vegas, AreaVegas Games is emerging as a leading player in the online gaming industry. Underpinned by an unwavering commitment to superior quality, AreaVegas Games is devoted to the creation of a premium gaming experience. With a deep understanding of the intricacies of casino gaming and an innovative approach, we aim to bring the thrill of Las Vegas to the fingertips of players around the globe.
Aurum Signature Studios: Crafting Digital Gold
Aurum Signature Studios stands at the forefront of customised online gaming solutions. With an acute understanding of both player preferences and operator requirements, Aurum Signature Studios masterfully combines bespoke themes, unique features, and innovative design with top-performing mathematical engines. This distinctive approach enables the creation of truly unique, cost-effective and quick-turnaround content, tailored exclusively for individual operators. This dedication to excellence upholds Aurum's status as an integral part of Games Global's esteemed portfolio.
Blue Ring Studios: Innovators of Online Entertainment
With decades of exposure in the gaming industry, Blue Ring Studios have etched a niche for themselves by prioritising player experience. They pride themselves on their steadfast commitment to the fundamental principles of 'math first' game design. This unique approach, grounded in statistical analysis and computational design, ensures that each game they develop not only delivers an enthralling and exciting gaming experience but also adheres to stringent fairness standards. Blue Ring Studios, thus, continues to be a trailblazer in providing exemplary casino game titles to Games Global's illustrious portfolio.
Buck Stakes Entertainment: Igniting Excitement
In 2021, a collective of seasoned game creators known as Buck Stakes Entertainment united with a common love for play and a burning desire to captivate and delight. Their collective expertise and visionary approach have enabled them to push the boundaries of online gaming. In a short period, Buck Stakes Entertainment has established itself as a pioneer, introducing innovative, captivating, and exclusive casino game titles to Games Global's prestigious portfolio. Their commitment to providing exceptional gaming experiences is matched only by their dedication to maintaining the highest standards of game integrity and user engagement.
Circular Arrow: Orbiting Innovation
Building immersive gaming experiences, Circular Arrow is driven by a passionate, agile, and diverse team with a desire to chase bold ideas. It's this relentless pursuit of innovation that sets Circular Arrow apart, as they continue to push the boundaries of online gaming. Their commitment to crafting unique, intriguing, and high-quality casino games contributes significantly to Games Global's esteemed portfolio, reinforcing our position at the forefront of the gaming industry.
Crazy Tooth Studio: Crafting Madness into Fun
Crazy Tooth Studio® is an esteemed member of the Games Global family, renowned for its unique and innovative game creations. Embodying a spirit of relentless hard work, Crazy Tooth Studio has spent the last decade pushing the boundaries of the gaming industry. Its commitment to quality and innovation is evident in the unforgettable gaming experiences it has brought to life, capturing the imaginations of players worldwide. Each game developed by Crazy Tooth Studio® underlines a unique blend of creativity and technological prowess, reaffirming their position as a trailblazer in the world of online gaming.
Fortune Factory Studios: Engineering Luck, Delivering Fortune
Founded by a team of seasoned game development professionals with a proven track record in both traditional video gaming and land-based slot gaming, Fortune Factory Studios is a proud member of the MahiGaming Division within Games Global. Their expertise and enthusiasm for innovation combine to create compelling, graphically rich online casino games. At Fortune Factory Studios, the focus is on delivering high-quality gaming experiences that captivate players and keep them returning for more. With each new game release, they continue to demonstrate their commitment to excellence in the online gaming industry.
Foxium: Crafting Foxy Fortune for the Future of Gaming
Thanks to an incredible blend of creativity and experience, Foxium® continually raises the bar. The studio stands out by amalgamating innovative gameplay, unique themes, and cutting-edge graphics. Such a distinctive combination makes it effortless to identify a Foxium® game! The studio's portfolio is a testament to its commitment to delivering rich gaming experiences that captivate players and redefine online gaming norms. With Foxium®, the future of online gaming looks even more promising.
Gameburger Studios: Flavouring the World of Online Gaming
Gameburger Studios is a powerhouse in the realm of online gaming, uniting a consortium of industry experts and technology specialists. Their true speciality lies in crafting content that embodies the classic US style - big, bold, and full of flavour! This dynamic studio takes pride in its ability to serve up mouth-watering content that captivates audiences, providing a unique gaming experience that is both riveting and unforgettable. Their exceptional contributions significantly enhance Games Global's esteemed portfolio, reinforcing our status as pioneers in the gaming industry.
Games Global Portfolio: Powering the Future of Gaming Excellence
At the helm of the Games Global Portfolio, the 'Guardians of the Games' are steadfast in their commitment to craft gaming content that not only resonates with players globally but also transcends time. Their unwavering focus on enhancing and updating classic fan favourites, as well as creating new, innovative gaming experiences, ensures that Games Global's portfolio remains fresh, relevant and engaging. The 'Guardians of the Games' embody our mission: to provide superior digital entertainment through a diverse range of beloved and ground-breaking games, creating lasting memories for players worldwide.
Gold Coin Studios: Crafting Opulence in Online Gaming
Gold Coin Studios sits at the forefront of innovation and creativity. Their raison d'être revolves around crafting novel games that swiftly rise to become old favourites among gambling enthusiasts. The studio prides itself on delivering entertainment-rich gambling products that captivate and engage, offering an immersive experience that resonates with players. With a meticulous eye for detail and a relentless pursuit of excellence, Gold Coin Studios is steadfastly setting new benchmarks in the online gaming industry.
Gong Gaming: Igniting Passion, Crafting Excellence
Committed to exceeding player expectations, Gong Gaming is at the forefront of developing premium, entertaining slot games. Being an integral part of Games Global, Gong Gaming crafts gaming experiences designed to captivate players worldwide. Their exceptional slot games are a testament to their dedication, innovative approach, and unwavering commitment to delivering unparalleled gaming experiences.
Half Pixel Studios: Pixel Perfect Gaming Experience
Based in Cape Town, Half Pixel Studios is an assembly of distinctive and inventive minds focused on the development of premium, engaging online slot games. Their mission is succinct but profound: to captivate the global gaming community with enthralling gaming experiences. Their innovative approach to game design, paired with a commitment to quality, ensures that every title they release offers an exceptional gaming experience, contributing to the esteemed portfolio of Games Global.
Hammertime Games: Forging Future Fun with Every Strike
With a keen focus on insights gathered from data analytics, Hammertime Games has carved out a niche for itself in the world of online gaming. This unique approach provides the perfect platform for iterative ideation, promoting continuous improvement and enhancement of game designs. Furthermore, Hammertime Games is recognised for its exploration of imaginative new game themes and art styles, consistently pushing the boundaries of creativity to deliver games that captivate and engage players.
High Limit Studios: Unleashing the Future of High-Stakes Gaming
With a strong emphasis on creating games that are easy to grasp and intuitive, High Limit Studios fully immerses itself in the creative process. Their dedication is reflected in the fun, vibrant gaming experiences they bring to market. This studio, time and time again, has proven its capacity to produce games that not only entertain but also engage players on a deeper level. With their innovative designs and captivating narratives, High Limit Studios is truly redefining the boundaries of online gaming.
Infinity Dragon Studios: Igniting Imagination, Shaping Infinity
Infinity Dragon Studios, a veteran team of game makers, is a powerhouse within the Games Global family. Their passion for crafting unique and engaging experiences is unparalleled, with a dedicated focus on premium video slots. With a wealth of experience, the team at Infinity Dragon Studios creates games that captivate audiences and elevate the online gaming experience. Their hallmark is a blend of innovation, creativity, and an unwavering commitment to excellence, consistently delivering exclusive titles that enrich Games Global's esteemed portfolio.
INO Games: Sparking the Flames of Imagination
From the vibrant heart of Brazil, INO Games bring a distinctive touch to the online gaming landscape. Imbued with exotic Brazilian flavours, INO introduces innovative game mechanics and unique artistry, creating a lively and immersive player experience. Their games burst with joy and vibrancy, capturing the spirit of life that is characteristic of Brazil. INO's passion for innovation is truly revolutionising the gaming sphere, delivering enthralling gameplay that is refreshingly different from anything else on the market.
Just For The Win Studios: Crafting Victories, One Game at a Time
With the steadfast commitment to infuse fun and innovation in every title, Just For The Win® has been at the forefront of the gaming industry since its inception in 2016. This award-winning studio, famed for its unique game features and dynamic mechanics, strives to craft games that are not just visually stunning, but also contribute to an immersive and captivating gaming experience. A part of Games Global's esteemed hero studios, Just For The Win® is perpetually raising the bar, shaping the future of online gaming with their commitment to excellence and creativity.
Nailed It! Games: Crafting Virtual Realities, Surpassing Expectations
Nailed It! Games comprises a team of industry specialists, who are fervently passionate about crafting innovative and cutting-edge slot games. With a profound understanding of the gaming industry and player preferences, this dedicated team at Nailed It! Games endeavours to create immersive gaming experiences that not only entertain but also captivate and retain players. Their distinctive slot games significantly contribute to Games Global's esteemed portfolio, reinforcing its standing as a premier player in the online gaming scene.
Neko Games: Unleashing Purr-fection in Gaming
Neko Games™ is at the forefront of a revolution in the online casino industry, redefining the traditional bingo landscape. It ingeniously combines the straightforward mechanics of the age-old game of bingo with innovative features typically associated with advanced slot games. The resulting concoction delivers an exhilarating new casino experience, challenging conventional norms and propelling the bingo game genre into unexplored territories.
Neon Valley Studios: Illuminating the Path to Extraordinary Gaming
Neon Valley Studios™, a standout contributor to the Games Global portfolio, draws abundant inspiration from the pulsating energy and allure of the Las Vegas strip. Resolute in their commitment to encapsulate the glamour and thrill of the world's gaming capital, they create highly entertaining, story-driven slots. These games offer players a truly immersive experience, transporting them into a world of bright lights, high stakes, and dramatic narratives. The studio's distinctive approach has set new standards in online gaming, delivering unique and engaging content that captures the spirit of Vegas in every spin.
Northern Lights Gaming: Eternal Dance of the Aurora Borealis
With a shared ambition for creating premier high-end video slots, Northern Lights Gaming holds an impressive track record in the gaming industry. Benefitting from over 50 years of collective industry experience, this team has been a key player in delivering some of the most successful and engaging titles in the UK market. Their unparalleled knowledge and expertise not only contribute to the high-end video slots they produce but also to the future of online gaming as a whole.
Old Skool Studios: Rewinding Time, One Game at a Time
At Old Skool Studios, we begin by envisioning great games, ones that we ourselves would relish playing. We then enrich these concepts with beautiful, narrative-led features, transforming them into premium titles that deliver a unique and unforgettable gaming experience. Our passion for innovation and dedication to quality are what place us at the forefront of the online gaming sphere, a position we strive to maintain and build upon with every new title we develop.
On Air Entertainment: Streaming Innovation in Every Game
On Air Entertainment is a trailblazer in the realm of live casino experiences, driven by a vision to be the global innovator of choice. The studio is on a mission to provide its customers with competitive, customisable, and world-leading live casino content. With a keen eye for detail and a relentless pursuit for perfection, On Air Entertainment ensures that every game they create is nothing short of a masterpiece, setting new standards for online gaming. Their dedication to crafting unique and immersive experiences is what makes them an integral part of Games Global's acclaimed portfolio.
Oros Gaming: Immerse in the Odyssey of Thrilling Triumphs
Combining decades of land-based maths expertise with the energy, tempo, and excitement of online gaming, Oros Gaming is a team of veteran land-based designers making waves on the Games Global platform. With a rich heritage in creating engaging and immersive gaming experiences, Oros Gaming brings a unique blend of traditional tactics and modern dynamics to the virtual casino sphere. Their innovative approach and unwavering commitment to excellence are evident in each game they craft, making them a standout studio within Games Global.
PearFiction Studios: Cultivating Innovation in Gaming
Fast becoming a household name in the online gaming industry, PearFiction Studios is renowned for its meticulous graphics, captivating productions, and engaging features. The studio prides itself in meticulously developing games from initial concept through to innovative gameplay, hence the term 'pearfectly'. The masterful artistry and technical expertise embodied in their games sets them apart in the crowded digital landscape, further consolidating Games Global's illustrious portfolio.
Rabcat: Crafting Digital Masterpieces
Established in 2001 with its headquarters in Vienna, Rabcat has its roots firmly planted in the video game industry. The studio focuses on designing premium slot games that are exclusively distributed through Games Global. Leveraging its wealth of experience in creating immersive video games, Rabcat has successfully transitioned into the online casino realm, providing unique and high-quality gaming experiences. Among the myriad of studios under Games Global, Rabcat stands out for its innovative approach and commitment to enhancing the online gaming landscape.
Real Dealer Studios: Breathing Life into Virtual Gaming
Real Dealer Studios™, a distinguished member of Games Global's studio lineup, is revolutionising online gaming by seamlessly merging Hollywood-style cinematography with random number generator (RNG) gameplay. By incorporating film industry methodologies into game creation, they offer a unique casino experience that is immersive, authentic and unparalleled in the market. This innovative approach results in high-quality, realistic game titles that engage players on a new level, raising the bar for online casino gaming.
Slingshot Studios: Propelling Innovation, Striking Success
Established by a team of industry veterans, Slingshot Studios is dedicated to pushing the boundaries of online gaming through continuous innovation and iteration. With a diverse skillset, the studio is not afraid to break things in pursuit of learning and achieving greatness. They are deeply invested in creating superior designs that stand out, contributing significantly to Games Global's acclaimed portfolio. Their passion and commitment are evident in the high-quality casino game titles they produce, further solidifying their prominent position within Games Global.
Snowborn Games: Sculptors of Tomorrow in the Snow of Imagination
Snowborn Games is a Nordic studio, fervently driven by a passion for creating entertaining slot games for the ever-evolving iGaming sector. The studio's primary focus is on enhancing the player's experience by developing games with engaging mechanics, exquisite design, and riveting gameplay. As part of the Games Global family, Snowborn Games brings a distinctive Nordic flair to the iGaming world, contributing unique and innovative titles to Games Global's esteemed portfolio.
SpinPlay Games: Where Every Spin is a New Story
Founded by the mathematical masterminds behind some of Vegas' most engaging games, SpinPlay Games is on a singular mission: to bring the thrill and excitement of Las Vegas to the world. This innovative studio leverages cutting-edge technology, creative game design, and complex algorithms to craft unique and immersive gaming experiences that transport players to the heart of the Vegas strip, no matter where they may be. By consistently pushing the boundaries of online gaming, SpinPlay Games makes the electrifying atmosphere of a Las Vegas casino accessible to everyone, anywhere, at any time.
Stormcraft Studios: Shaping the Future One Wave at a Time
Guided by decades of industry experience, the veterans at Stormcraft Studios have made an indelible mark in the world of online gaming. Their expertise has led to the creation of blockbuster game brands such as Mega Moolah, the Thunderstruck® series, and Immortal Romance. These titles are not merely games, they are immersive experiences that transport players into worlds of adventure and chance. The commitment to quality and innovation at Stormcraft Studios continues to raise the bar in the industry, contributing significantly to the renowned portfolio of Games Global.
Switch Studios: Ignite Your Game - Like Never Before
Founded in 2017, Switch Studios is at the forefront of modern gaming innovation. They specialise in developing premium, Random Number Generator (RNG) casino table games that are exclusively for Games Global. Their expertise in creating high-quality, immersive games with cutting-edge graphics and features has not only redefined the online gaming experience, but also contributed to Games Global's distinguished portfolio. As a pioneer in their field, Switch Studios continues to push boundaries, setting new standards in online casino gaming.
Triple Edge Studios: Defining Excellence in Every Spin
With a diverse portfolio of successful, innovative gaming products, Triple Edge Studios distinguishes itself as a formidable force in the landscape of game development. This team of battle-ready developers is deeply committed to excellence, striving to set new standards in the industry. The studio's unwavering dedication to innovation and quality has solidified its position as a leading game developer, consistently pushing the boundaries of online gaming experiences.
Wishbone: Where Every Decision is a Gateway to Thrilling Gameplay
Based in Cardiff, Wishbone is a studio known for its dynamic team of experienced professionals who have contributed to some of the most popular and well-loved online gaming products. With their expertise, operators can anticipate a unique blend of both classic and innovative online games. Wishbone's dedication to creating engaging gaming experiences aligns perfectly with Games Global's commitment to pioneering the future of online gaming.
Best Games Global Slots
List of Games Global Slots
Table of contents:
*All values (Bet Levels, Maximum Wins etc.) mentioned in relation to this slot game are subject to change at any time.
Win Up to 500 Free Spins on Starburst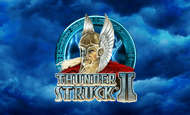 NEW PLAYERS ONLY, £10 MIN FUND, 65x BONUS WAGERING REQUIREMENTS, MAX BONUS CONVERSION TO REAL FUNDS EQUAL TO LIFETIME DEPOSITS (UP TO £250) FULL T&CS APPLY
Sign Up & get your Welcome Bonus. Join Fluffy Spins™ Casino to play Games Global Slots. BeGambleaware®, T&Cs apply. 18+. Play £10, Win up to 500 Free Spins.