80 Ball Bingo
Win Up to 500 Free Spins on Starburst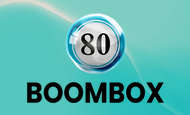 NEW PLAYERS ONLY, MIN DEPOSIT £10, £8 MAX WIN PER 10 SPINS, MAX BONUS EQUAL TO LIFETIME DEPOSITS (UP TO £250), 65X WAGERING REQS AND FULL T&CS APPLY
Play 80 Ball Bingo
A detailed description and game features of 80 Ball Bingo from Pragmatic Play. 80 Ball Bingo Room (2023) Review. 80 ball bingo is a game, where a caller calls random numbers between 1 and 80 and players can daub the ones coinciding with their ticket.
80 Ball Bingo
What is 80 ball bingo? 80 ball bingo is a popular game, where players choose a card and daub the numbers that are being called. 80 ball is played on a 4x4 grid. Play 80 ball bingo at our site with other bingo players from the UK. The game, 80 ball bingo, is said to originate in UK bingo halls, from where it spread not only throughout the country, but all over the world. But for some years now, players, who want to experience the game, can stay away from live halls and play a bingo game right from home on their smartphone or computer. 80 ball bingo found its way into many online casinos. 80 ball bingo is one of many, fairly similar gaming style, that you can choose from. But now, let's see, what exactly 80 ball bingo is.
What Is Boom Box Bingo?
We get asked this all the time: What is Boom Box Bingo, and how do I play? A quick summary is as follows: Welcome to the 1980s, Boom Box Bingo is a blast from the past, an 80 ball bingo game that makes us want to dance and sing on the dance floor all over again. There are fewer balls in a Boom Box bingo game than in a traditional bingo game, creating a quicker bingo game that's optimized for pay by mobile phone bingo. BoomBox Bingo is also a mix of 'Name That Tune' and 'Bingo'. Instead of numbers on the bingo cards, song titles are used instead. Regular bingo offers 80 numbers, while each BoomBox Bingo game has 80 songs. Prizes are given to the bingo winners. To get the party started, play Boom Box Bingo right now!
80 Ball Bingo Sites
If you are eager to play online bingo, you can do that at every time of the day and at countless bingo sites. Some sites, like Clover Bingo or Palace Bingo, are bingo specialists and offer the best online bingo games. However, a quick search will reveal a huge amount of online bingo sites. Of course, you can play bingo games right here at our site, the prize pot is waiting for you to be won. Register on our website by hitting the "join now" button.
How To Play & Win
Playing bingo games with other online players is super easy, and you will figure it out very quickly. But if you are somebody, who wants to know everything before playing, let me show you how to play 80 ball bingo.
Ok, how do you play? And what do you have to do to win? Here are some pointers.
Let's start with the card. Every player buys at least one bingo ticket or bingo card to take part. The card has a grid with numbers. With 80 ball bingo, we use a 4x4 grid - meaning, each player has 16 numbers on their tickets. The goal is, to daub (check) all the numbers on the ticket, or at least one of various patterns that will lead to a win.
Now, winning the game is possible in more than one way. The full house is the major way of winning, but you can get a win with less than that. Your card also has 4 four columns and four corners. The first player to complete either one of these tasks can win.
Column 1: numbers from 1 to 20
Column 2: numbers from 21 to 40
Column 3: numbers from 41 to 60
Column 4: numbers from 61 to 80
You have two important tasks: Choose your card (maybe with your lucky numbers) and daub the numbers that are being called. You can also use the auto daub feature.
Rules And Where To Play
As stated before, there are different ways to get a prize at bingo. With some bingo halls, the rules of the game can actually change for every round. Maybe you can only win with a full house. Other winning combinations could be all 4 corners, two lines, a column, four middle squares or line & house.
But how many tickets generally buy in 80 ball bingo room? Most other games have a limit on how many cards you can get, and so does this one. But it certainly makes sense to buy more than one. The more cards you buy, the higher your chances for the prize. Each card features different numbers for your game.
Here is an overview of the most important terms:
Diagonal line: As stated before, there are different ways to win a round. Depending on the type you play, you can win by completing diagonal lines.
Ticket: To take part, a player has to buy tickets for the upcoming round.
Prize: This is what you can win at an 80 ball round.
Single line: The quickest way to a win is completing one line.
More lines: You can also complete two lines or three lines.
Bingo rooms: You can choose between different rooms. You can find all kinds of bingos, including 30 ball, 75 ball or 90 ball bingo games.
Full house game: This is a round where only a full house win gets you to the prize.
Four corners: Daub the numbers called and with some luck, you can complete all the corners on your 80 ball bingo card.
Teddy Bear Number 80
Do you remember the 80s teddy bears? The plush soft toy from Gala Bingo with the number 80 on it, that's right. The one and only lucky charm when playing 80 Ball Bingo at your favourite bingo site. Unzip the Gala Bingo Teddy Bear and turn the fluffy toy into a number 80 bingo ball. Bingo was originally called 'Beano' because bingo players would use beans to daub the bingo cards, and guess what, the first bingo player to complete the bingo card and shout 'beano' won a teddy bear. Of course, in our online version of 80 ball bingo you can win prize money for your winning ticket, which is certainly a good thing as well.
Bingo Calls UK
Every game has its language, and there is no difference with UK bingo halls. Playing is so popular in Great Britain, that there is a whole vocabulary around it. So, what is the bingo call for 80? That's an easy one: Gandhi's breakfast!
Some other highlights include "Kelly's eye" for 1, "Man alive" for 5, "Young and keen" for 15, "Dancing Queen" for 17, "Gateway to Heaven" for 27, "Winnie the Pooh" for 42, "Snakes alive" for 55, "Hit the floor" for 74 and "One more time" because it rhymes with 79. As you start playing, you'll pick up some of the words on the way, but also, you can play perfectly fine without knowing these terms. The main difference you'll find in the chat, where some players will use the terms.
Game Review
80 ball bingo, BoomBox style, is a great game by developers Pragmatic Play, available right here on our site. But let's take a closer look at this 80 ball bingo game review, and recap what it is all about. 80 ball is certainly one of the most popular bingo styles in Britain, with millions of tickets played every week - and this is happening all over the web, as well as in bingo halls everywhere. The goal, as always, is to create a specific pattern on your ticket. Could be the first column, a cross pattern, vertical line or even a full house. Winning is all about being the first one to complete a certain pattern. This version, which is similar to shutterboard bingo, plays sixteen numbers per ticket, which makes it possible to have various winners every round. Many players appreciate that fact. You can win with just four numbers, but you still have lots of chances if someone else scores the first winning combination. Now, get an account and have fun in one of our bingo rooms. Buying bingo tickets is easy, and you will be set for your first game, and maybe full house, in no time.
Compared to most other bingo games, this one is certainly a winning card when it comes to the fun aspect. For many players, 90 ball bingo takes too long per round, while 30 ball bingo is too quick. So, 80 ball bingo is the perfect combination of the best of both worlds. Combined with good prize money and gameplay, this makes our house game of bingo so interesting. Of course, there are other bingo variations that are also captivating, including shutterboard bingo, bingo hall games with four corners and a classic full house game.
FAQs
Can I get a prize with the first four numbers?
It depends on the rules of the round you play. If the goal is to complete one line, then yes. You could be lucky and get the 4 numbers right away.
What is the difference to 90 ball bingo?
The more balls, the longer it usually takes to finish a round. Also, the grid on your card is different. But it is also fun. There is also 75 ball bingo or 30 ball bingo. Check them out as well.
What is a full house?
It means that you are the first player to mark every number in your 80-ball bingo game.
Which patterns are winning?
There are multiple chances for you to win prize money. A winning card can include four corners, lines or the full house. So, yes, there are different ways for a ticket to bring a payout.
Can I buy more tickets?
Yes, you can play with multiple cards on selected games.
Where can I play?
You can start playing right here on our online bingo site. We also offer all kinds of other versions (30, 75 or 90 balls), as well as fun games, like slots, jackpots or table games on our website. Start playing online on Fluffy Spins.
Why play online?
Playing online is just so much more comfortable than at the bingo hall. So, you can play 80 ball bingo from your bedroom or while watching TV. Also, the software does mark the numbers for you. Another reason is, that you can switch between different games if you choose to. You can just leaf a room and join another one, like shutter bingo, 90 ball or 30 ball.
Table of contents:
*All values (Bet Levels, Maximum Wins etc.) mentioned in relation to this slot game are subject to change at any time.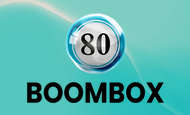 NEW PLAYERS ONLY, MIN DEPOSIT £10, £8 MAX WIN PER 10 SPINS, MAX BONUS EQUAL TO LIFETIME DEPOSITS (UP TO £250), 65X WAGERING REQS AND FULL T&CS APPLY
Sign Up & get your Welcome Bonus. Join Fluffy Spins™ Bingo to play 80 Ball Bingo. Play £10, Win up to 500 Free Spins on Starburst.